We engineer structures using multi-layer coex film, multi-layer laminations, or a combination of both technologies to produce packaging for the most demanding industrial applications.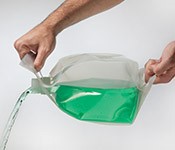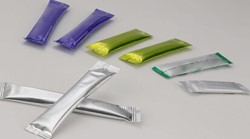 Cosmetics and Personal Hygiene
Our foil lamination capabilities offer a variety of high barrier products designed to package personal hygiene products such as lotions and hair care products. Our products are engineered to provide package integrity, extend shelf life requirements and superior functionality.
Soaps and Hand Sanitizer
We have supplied this industry for over 30 years with combinations of high barrier coex films and laminations. Our team has continually offered the latest packaging technologies to our customers. We develop unique barrier solutions that offer significant improvements to current packaging products.
Chemical and Co-Manufacturing
Our structures are developed to be used on a multitude of packaging equipment. Contract manufacturers rely on us to produce materials that perform at high speeds and achieve the physical requirements needed to package chemicals, lubricants, epoxies, and other general industrial products.