A dedication to innovation, high-quality standards, and superior performance makes Cadillac Products a natural fit for the demands of military packaging. In fact, the company was founded in 1942 to meet the urgent packaging needs of the United States Armed Forces during World War II. This tradition of excellence continues today in all the materials we provide customers who package items for our United States military branches.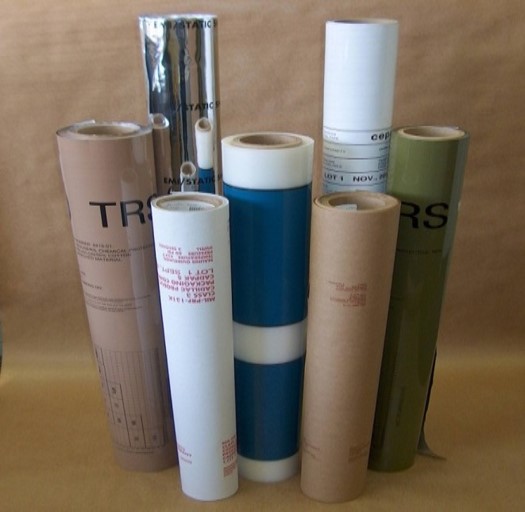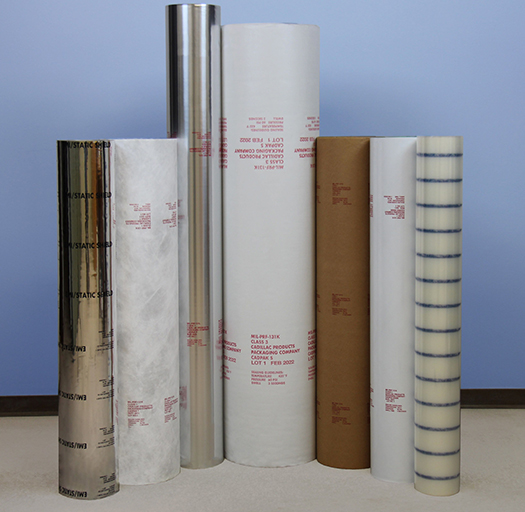 Industry Leading Product Offerings
Cadillac Products has the broadest range of packaging materials on the government's Qualified Products List. We offer heat-sealable: MIL-PRF 131 foil laminations in a variety of thicknesses, ultra-high barrier clear MIL-PRF 22191 films, MIL-PRF 81705 materials that reduce static buildup, MIL-PRF 22019 volatile corrosion inhibitor film, and MIL-PRF 121 coated paper films that are grease and waterproof.
Our award-winning MIL-SPEC packaging films replace rigid packaging for substantial cost savings and provide an ultra-high barrier for a broad range of heavy-duty oxygen or moisture-sensitive products including military aircraft, turbine engines, welding supplies, and many more.